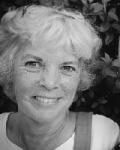 Gail Fuller DeMattio
November 3, 1948 - July 14, 2015
Myrtle Beach
Gail F. DeMattio, 66, of Briarcliffe Acres passed away Tuesday, July 14th, at her home with her family by her side. She was born in Cleveland, Ohio on November 3, 1948 to the late Glenn and Beverly Fuller. Gail was a true student of life... always asking questions, seeking new adventures, meeting new people, offering a helping hand and listening ear. She was an inspiration to all and her love for God, family and community was reflected throughout her life. She loved children and could always be found heading up a craft, teaching an impromptu swim lesson, loving up on Bethany babies or leading Vacation Bible School. Gail also had a great love for music and shared this talent by singing in the King of Glory church choir and playing trumpet in the North Myrtle Beach Community Band. She always put others first and lived that out by serving as a Stephen Minister, volunteering at Grand Strand General Hospital, and working with the youth at KOG church.
She made every day MORE…more interesting, more exciting, more loving, more creative, more unique, more brave, more outgoing, more caring and more selfless for all those around her.
Gail DeMattio was a devoted wife, mother and grandmother and is survived by her husband of 42 years, Dean; her children, Ryan DeMattio & wife Melissa of Grosse Pointe Park, MI; Karen Conant & husband Jon of Gloucester, MA; and Krista Stackley & husband Jacob of Charleston, SC; 3 grandchildren, Seth, Maz and Ollie; a sister, Glenna Tasedan and husband George of Winston Salem, NC and a brother, Larry Fuller and wife Laura of Hilton Head, SC.
The family will receive friends at McMillan Funeral Home on Friday, July 17th from 5-7pm. A memorial service in honor of Gail's life will be held at 11:00 am Saturday, July 18th at King of Glory Lutheran Church. In lieu of flowers, memorials can be made to King of Glory Lutheran Church, 805 11th Avenue North, North Myrtle Beach, 29582 or Lutheridge (in care of Novus Way), 28 Spruce Drive, Arden, NC 28704.
An online guestbook is available at msfh.net. - See more at: http://www.legacy.com/obituaries/myrtlebeachonline/obituary.aspx?pid=175295851#sthash.qgkaz8PW.dpuf