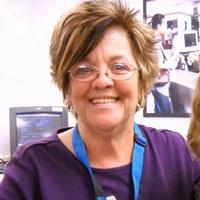 Cheryl A. Scrivens (nee Thacker) passed away on December 9, 2018, after a long illness. She was born April 28, 1948 in Berea, Ohio to the late Robert and Virginia (nee Matelski) Thacker. She is survived by her loving husband Dale E. Scrivens; daughters Kimberly Scrivens, Kristi (Patrick) Ritchie, Kathleen Scrivens; grand-daughters Miranda Scrivens, Raven Scrivens; grandsons Declan and Macintyre Ritchie; sisters Nancy Taylor (nee Thacker), Karen Brown and brother Ken Brown II. Cheryl was the grand-daughter of the late George and Josephine Matelski (nee Jocke) and Art (Pappy) and Hazel (nee Knoll) Thacker.
Cheryl was a 1966 graduate of Berea High School, attended Kent State University and worked at Union Commerce Bank in Berea and Kohl's in Medina.
Cheryl was a crafty individual who offered ceramic classes in her home during the late 1980s and 1990s and shared her talent at local craft shows. She was known for her ceramic holiday pieces, particularly her Christmas Santa figurines and nativity sets which highlighted her artistry.
Funeral services will be private.
Contributions may be made in Cheryl's honor to Smile Train, an organization with the vision to ensure every child born with a cleft lip and palate can lead a full and productive life. Smile Train donations can be made at www.smiletrain.org. Donations may also be made to Hospice of Medina County 5075 Windfall Road, Medina, Ohio 44256.