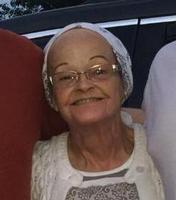 Catherine Irene Prehauser, 70, Defiance, Ohio, passed away at 11:33 p.m. Monday, April 22, 2019, at Community Health Professionals Defiance Area Inpatient Hospice Center, surrounded by her family.
Catherine was a graduate of Wright Business School and received her degree in accounting. Catherine was a devoted wife and mother. She was a family person. She enjoyed spending time with her kids, grandkids and great-grandkids. She enjoyed bingo and had been an avid bowler in her younger years.
Catherine was born June 23, 1948, in Berea, Ohio, the daughter of Dominic J. and Opal Y. (Utz) Berila. She married Gary P. Prehauser on August 2, 1969, in Berea, Ohio, and he survives.
Also surviving are three daughters, Heather (Ernest) Palmer of Midwest City, Oklahoma, April Lynn Hayes of Bethany, Oklahoma, and RaeMarie Fulmer of Moore, Oklahoma; son, Josef Prehauser II of Defiance; seven grandchildren, Kenny, Matthew, Ian, Brooke, Ethan, Mikayela and Nathan; five great-grandchildren; brother, Richard Berila of Lakewood, Ohio; and sisters, Diane Erdman of Strongsville, Ohio, and Patricia Brown of Culpeper, Virginia. She was preceded in death by her parents and a sister, Shirley Cartellone.
A celebration of Catherine's life will be held Saturday, April 27, 2019, at 2 p.m. at the Defiance AMVETS Post 1991. Arrangements have been entrusted to Krill Funeral Service, 860 West Mulberry Street, Bryan.
https://www.crescent-news.com/obituaries/local_obituaries/catherine-prehauser/article_45eef601-86f6-59ec-939f-359127604212.html